I have a confession to make:
I don't have a bookshelf.
And, I don't own that many books; I can count the number of books I have in just one hand. I feel ashamed.
But, it is my own fault since I'm very, very, very picky with the books that I do buy, added to the fact that I am, almost always, broke means that I have little to no bookish possessions. I have bought and received many books but not all at the same time (some may get damaged, lost and/or I didn't like them that much), so my phantom bookshelf has always been bare.
Most of my previous collection from last year, I had had to part with due to our move at the start of this year. The new house is reasonably smaller – because I'll be off to university soon enough, anyway – and we had even less space for a bookshelf after a few months of too-excited-to-think furniture shopping. Thus, I drown my shame in borrowed books.

It doesn't really bother me that much because my favourite hangout was my small town's lovely library and I hardly pined for a book that wouldn't, eventually, end up on their shelf. However, one of the downside to libraries is that everyone else would have read the book already by the time I find it. I often ride the wave a little later, sometimes deliberately, but I am still just as hyped and excited whenever my eyes meet a new cover and the thick stacks of paper that follows.
As a recent volunteer at my local library, I hope other people will start or continue to support theirs. I love libraries and usually, I would take out whatever book that catches my eye, be it old or new. But, in this month's library quest, I tried to look for the new books that I have seen recently in bookstores to try and keep up with the rest of the world. I had come up with a wishlist after a few bookstore trips and amazon surfing so I went scavenging last week to see what I could find. To my surprise, I had ended up with all of the books on my list and more!
So, without further ado…
Tell Me Again How A Crush Should Feel by Sara Farizan (August 2016)
Starting my book haul is a compelling story of growing up, family and identity. Leila has made it most of her way through high school without developing a crush on anyone. As an Iranian American, she's already different enough, life would be twice as hard if people were to find out that she liked girls. Along comes sophisticated, new girl, Saskia and Leila's growing attraction towards brings up a few worries. She confides in trusted friends and begins to figure out that all her classmates have some complicated and surprising secrets of their own, too.
Apart from being the most newly released book in my haul, I'm also very excited to read this book for universal and personal reasons. First of all, diversity! I will always support books with PoC characters, especially from a PoC writer. Second, our main character is also an LGBTQ which is an even bigger plus because this story is both a race and a coming-out novel. It'll be interesting to see what new perspectives the author can bring up on both topics. I'm also very thankful because as a bisexual, daughter of immigrants myself, this story is going to hit very close to home and I can't wait to read it.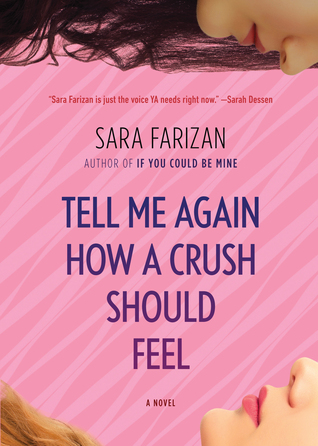 The Moonlight Dreamers by Siobhan Curham (July 2016)
This next book promises to be an inspirational and heart-warming story about the friendship of four like-minded friends who are just trying to find their place in the world. Amber dreams of excitement and adventure but is instead, getting bullied at school for having two dads. Among the millions of people in London, she thinks there must be others who feel the same as her; other dreamers -moonlight dreamers. By chance encounters, she meets Maali, Sky and Rose, she recruits them as Moonlight Dreamers, ready to start pursuing their dreams together as friends.
The beautiful cover and title caught my attention and the inspirational blurb about friendship and dreams has only cemented my curiosity in this book. I'm a sucker for stories about friendship because – they'll think I'm sappy – I love my own friends, of course. We're a very tight-knit crew, loving and supporting each other like family and I love seeing these in books, shows and films.
*** Trigger Warning! Mental Health/Eating Disorder ***
Nothing Tastes As Good by Claire Hennessy (June 2016)
"Don't call her guardian angel." Annabel is dead and her first assignment is to become a ghostly helper for her old classmate Julia. She can see why: Julia is fat. And being fat makes you unhappy, which is simple enough, right? So Annabel shadows Julia in the final year of high school and Julia slowly lets Annabel's voice guide her thoughts towards her body, food and control. But Annabel soon finds that nothing is as simple as it seems and being in Julia's head seems to be affecting Annabel, too. And she knows that once the voices take hold, it's hard to ignore them.
As soon as I saw this book, I knew I needed to get it. Topics of mental health and eating disorders are something that I'm passionate about as a few of my friends have dealt and are still dealing with these issues and I have always tried my best to support them. It's also something that has inspired a career from me and I someday want to work in this field. However, I have not read many fiction books on these topics – eating disorders, specifically – and I'm curious to see what this book can show me.
The Raven Cycle Series by Maggie Stiefvater
The Raven Boys (2012)
The Dream Thieves (2013)
Blue Lily, Lily Blue (2014)
The Raven King ( April 2016)
The story starts with Blue Sargent, the only non-psychic in a family of psychics, who has been warned several times that if she kisses her true love, they will die. Though she tries to stay away from the rich boys attending a prestigious school, she gets involved in a quest that involves 'The Raven Boys' and her life becomes caught in this strange and sinister world.
The covers are beautiful and am I basic for liking a name like Blue?
This series has only recently caught my attention with The Raven King. Urban fantasy is my kind of wave and I have been a fan of Maggie Stiefvater after finding Shiver a few years ago. Previously preoccupied with another book series, I felt like I have been living under a rock when I look up to see this new, hyped sensational series so it has been the top of my list ever since. The fourth and final instalment is currently on loan but I had it reserved in the mean time, so I can read up on the first three until then.
Kindred Spirits by Rainbow Rowell (February 2016)
As a part of selected short reads specially produced for World Book Day 2016, Rainbow Rowell writes another engaging story. Here we meet Elena, her heart full of Star Wars, as she joins the queue to watch the new movie. What we don't see is the expected party, celebration and crowds of people who love Han, Luke and Leia just as much as she does. Instead, there's a line of three (including herself), a Star Wars collectible soda cup to pee into and the cold Omaha weather.
I have actually read this book in the library before, during one of my volunteer shifts and I really enjoyed it. I'm a huge fan of Rainbow Rowell, her works attract many nerds and geeks like moth to a flame – and I am one of them; this one lured me in with Star Wars. I took this book out to reread because I was a little bit distracted when I first did and Rainbow's books need to be read good. Even my sister, who is not much of a reader, was enticed by her books.
The Outrun by Amy Liptrot (January 2016)
"The Outrun is a beautiful, inspiring book about living on the edge, about the pull between island and city, and about the ability of the sea, the land, the wind and the moon to restore life and renew hope." This autobiography follows Amy Liptrot's return to Orkney after more than a decade and revisits the land that was once home, memories of her childhood merge with recent events that have set her in this journey.
I don't normally pick up many non-fiction, autobiography books but The Outrun looked promising from the cover to the blurb. After reading the first few pages, I thought: Hell, why not? This book contains themes of mental health, sobriety – as mentioned, I want to explore more of these topics – and reminisces about home and childhood which I find even more magnetic.
The Lie Tree by Frances Hardinge (2015)
A dark and powerful novel by Frances Hardinge; I've had my eye on this book for quite some time and it had been on my wishlist last year. But after the move, it was all hectic and I have only just remembered that I need this in my life. The cover is captivating and the blurb has got me hooked already.
"It was not enough. All knowledge- any knowledge – called to Faith, and there was a delicious, poisonous pleasure in stealing it unseen.

Faith has a thirst for science and secrets that the rigid confines of her class cannot supress. And so it is that she discovers her disgraced father's journals, filled with the scribbled notes and theories of a man driven close to madness. Tales of a strange tree which, when told a lie, will uncover a truth: the greater the lie, the greater the truth revealed to the liar. Faith's search for the tree leads her into great danger – for where lies seduce, truths shatter . . ."
Borrowed Books
These two books were lent to me by my wonderful friend, Hana @ The Creator of Worlds Through Words. She was the one who encouraged and inspired me to start a blog and I'm even more thankful for her for kindly letting me borrow the following:
Magonia by Maria Dahvana Headley (2015)
Since she was a baby, Aza Ray has been drowning in air. A mysterious lung disease makes it difficult to breath, to speak and to live. She lives fueled only by medication and sarcasm, which makes it hard to believe when she says she saw a ship in the sky calling her name. Her family chalks it up to side effects of her medication but her best friend, Jason, is the only one who will listen. "Jason, for whom she might have more-than-friendly feelings. But before Aza can consider that thrilling idea, something goes terribly wrong. Aza is lost to our world—and found, by another. Magonia."
The book cover is something so out of this world, it's no wonder the story is too. I've finished reading this book even before I started writing this post (I may post a book review on this, too!). It was breath-taking – no pun intended – and I could not put it down. I've heard a lot about this book and though I think it is a little bit over-hyped, it's still a wonder-filled world.
Captive Prince by C. S. Pacat (2013)
"Damen is a warrior hero to his people, and the rightful heir to the throne of Akielos, but when his half brother seizes power, Damen is captured, stripped of his identity, and sent to serve the prince of an enemy nation as a pleasure slave.
Beautiful, manipulative and deadly, his new master Prince Laurent epitomizes the worst of the court at Vere. But in the lethal political web of the Veretian court, nothing is as it seems, and when Damen finds himself caught up in a play for the throne, he must work together with Laurent to survive and save his country.
For Damen, there is just one rule: never, ever reveal his true identity. Because the one man Damen needs is the one man who has more reason to hate him than anyone else . . ."
Hana has raved about this book almost as much as I have raved about Six of Crows and I'm very much intrigued. She also has the rest of the trilogy and if I fall in love with this first book, she has promised to lend me the other two, as well. With a 4.04 star rating on GoodReads and very good reviews, I'm excited every time I pick up this book. I have started reading the first few chapters and I think this is going to be a fun read!
Well, that leaves me with 9 books to finish in the next three weeks, plus additional ones to read after. I wasn't expecting much from my library but after this book haul, I'm very proud to have found these treasures in the depths of their bookshelves. Thank you to Hana, too, for these two books and promise of more – she's a walking library, that girl. She definitely has a bookshelf! (Just in case you missed it, check out her blog here.)
Drowning in books, JY