Welcome to WWW Wednesday is a weekly feature currently being hosted by Sam @ Taking On A World of Words. This meme was formerly hosted by MizB at A Daily Rhythm. It's a fun meme that gives an update on the books that I have read and currently reading.
The Three Ws are:
What are you currently reading?
What did you recently finish reading?
What do you think you'll read next?
---
What are you currently reading?
I had decided to start making a dent from my library book haul with Tell Me Again How A Crush Should Feel by Sara Farizan. It was the book that got me most excited after a read through its first page. I haven't read many coming-out novels but I have read many books with PoC characters and I can already tell that it is going to be a beautiful portrayal from here on out. I expect to cry – I have been known to shed buckets of tears – and a whole new perspective on the world as it always is when reading top class contemporaries.
Grief Is A Thing With Feathers by Max Porter is also a book I'm currently enjoying and because I'm weird, I love reading these kinds of magical realism books just before bed. It's a comedy horror(?) and morbid, talking animals with dark themed stories is something that I have recently found magnetic. The style of writing in this book is something most of the time confuses me, but in a good way. There's a sense of very real reality but there is also a disconnect in its magical and fantasy elements. They clash and contrast which I think is what Max Porter is going for and it feels like a dream, which is why I love reading it before I start my own, weird and acid-trip dreams.
Usually, the first two books would be enough because I tend to focus on only one book at a time and Grief Is A Thing With Feathers is short enough that I can mainly focus on reading the first one. However, I have come to the conclusion that I need to ultimately ban myself from the library until I finish my haul because I have picked up yet another book that caught my eye.I picked up The Graces by Laure Eve and could not put it back down. I'm a little too far into the book to not finish it – and I intend to finish it tomorrow night because, boy, do I have a lot of books to read.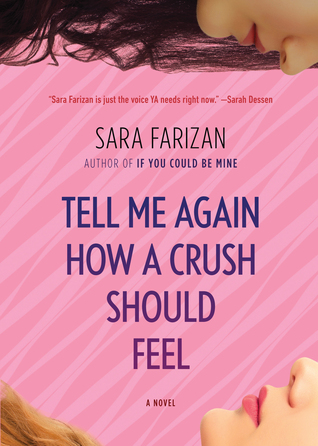 What did you recently finish reading?
Six of Crows by Leigh Bardugo! Finally! I have been silently screaming about this book and no matter how much I procrastinate finishing it, I'm really just lying to myself that I can resist leaving it closed for longer than five minutes. This is an awesome book and I can't wait to get myself a copy (or at least, borrow) of the second book in the series. It was epic, thrilling and I fell in love with every single member of the six – even Matthias – and it's incredibly hard to choose a least favourite character (Inej is my top favourite, though). I'll be writing my first raving review of this book soon and I hope you check that out!
Cat Out of Hell by Lynne Truss is also on this list. So this might be the book that started my obsession with magical realism and comedy horror recently. I wasn't expecting to find this hidden gem in the library but I did and I'm glad for it. This book is creepy, hilarious and all kinds of weird. There is a cat named Roger, who can talk, and a dog named Watson, who can maybe also talk. I would really love to read this book again and I may just buy my own copy and treasure it forever.
Also from my last book haul – this one is a borrowed book from my friend – Magonia by Maria Dahvana Headley. I've had my eye on this book for ages and I was lucky enough to have my very, generous friend Hana @ The Creator of Worlds Through Words lend this book to me. I still have not gotten over the masterpiece of a cover but I have finished the book and what an experience that was! I do think it is a little bit overhyped but I enjoyed it nonetheless. Maria Dahvana Headley was, as Neil Gaiman put it; "a fireckracker, whip smart with a heart and she writes like a dream."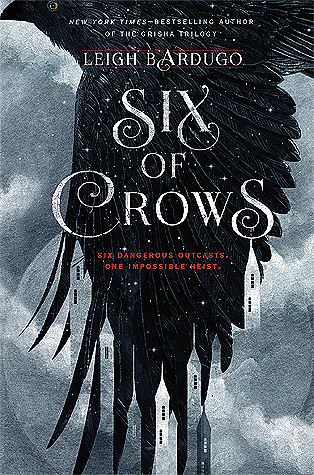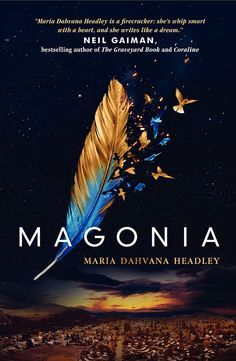 What do you think you'll read next?
Another book that Hana has lent me was the Captive Prince by C. S. Pacat. It's one of the books that she has raved about almost as much as I have with Six of Crows and I am very excited to be reading it. It's set in the fictional kingdoms of Vere and Akielos and revolves around, well, a captive prince and his painful and humiliating fall from glory and onto his knees as a slave in enemy territory after his half-brother's betrayal. It's going to be an intense read, I think, and Hana has promised to lend the other two books of the trilogy after the journey through this first one.
The Raven Cycle by Maggie Stiefvater series is on my TBR and after acquiring most of the books (the last one is on reserve), all I need now is a nice, comfy chair, tea and biscuits to start this marathon reading. I am also very, very excited to read this series and I may very well do a series review. Urban fantasy is still one of my favourite genres and I've heard many great reviews about The Raven Cycle so I have high hopes and expectations. With a character like Blue, a non-psychic daughter of a psychic family – who has been warned several times that if she kisses her true love, they will die – I can't expect the story to be any more bright and lovely. Seriously, though, I'm hyped up!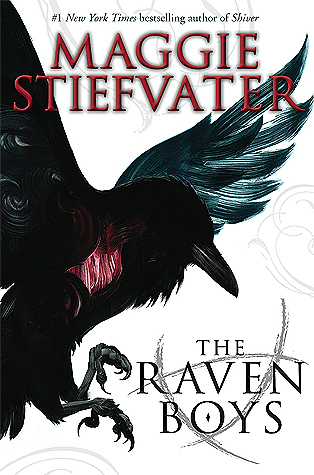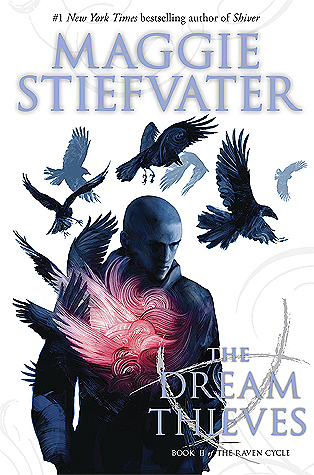 ---
Writing this post was really fun and it's given me a great schedule to organise my reads for the next week. I created this blog to help me read more and these kind of weekly features have really helped my goal. What did you read this week and what are you looking forward to? Do you have any recommendations for me? I'm always up for anything!
Leave your thoughts in the comments, I love reading them and talking with you all~
Until next time, JY